Founder of Keto In & Out Tara Garrison and Sara discuss how to do short term keto, including the myths behind the ketogenic diet, and more.
Topics discussed in this episode:
Why keto isn't beneficial long term
How to strategically use carbs for muscle gains and fat loss
The myths behind the ketogenic diet
Tara is a mom of 4, avid weightlifter, Boston Marathoner and lover of nature. You can find her daily on Instagram as @coachtaragarrison, where she shares the inner workings of her life, health education and motivation.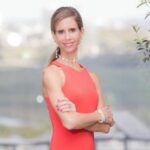 Sara Banta is a Stanford University Graduate with a Degree in Economics and Psychology, and a certified Natural Supplement Expert & Graduate of the Institute for Integrative Nutrition. Sara is the Founder of Accelerated Health Products and host of the health & wellness podcast, Accelerated Health Radio.