Freddie helps men and women eliminate brain fog, bloat and belly fat through gut health. He has been featured in The Wall Street Journal, the Full Plate Podcast, An Excellent Example of Being Human, State of the Arts on LA talk radio and Dance Magazine. Freddie is currently living each day to its fullest in NYC and focused on creating more value than what he captures.

During the show, we talk about Freddie Set Go and his Beautifully Broken Podcast. We also discuss Cancer, Lyme Experience, Biohacking chronic Illness, the AmpCoil, and much more! Enjoy!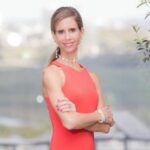 Sara Banta is a Stanford University Graduate with a Degree in Economics and Psychology, and a certified Natural Supplement Expert & Graduate of the Institute for Integrative Nutrition. Sara is the Founder of Accelerated Health Products and host of the health & wellness podcast, Accelerated Health Radio.