Natural health educator and inventor specializing in rejuvenation and cell regeneration, Ken Rohla discusses how to protect yourself from radiation with Sara.
Topics Discussed in this Episode:
Clearing radioactivity and geoengineering pollutants from the sky, environment, and our bodies
How to Protect Yourself from Chemtrails and Nuclear Fallout
The Power of Scalar Technology
Ken Rohla is a natural health educator and inventor from New Smyrna Beach, Florida, specializing in rejuvenation and cellular regeneration using a live plant-based diet, herbs and natural supplements, detoxification, emotional healing, reprogramming of limiting unconscious beliefs, ancient esoteric techniques, and cutting-edge science.
With a background in electrical engineering, physics, and computer science, for 23 years Ken worked a variety of jobs in the medical industry, from the patient level to the national policy level.
A cutting-edge researcher, Ken has studied with many pioneers in the natural health field, including Gabriel Cousens, MD; Drs. Brian and Anna Maria Clement; David Wolfe; Dr. Robert Morse; Viktoras Kulvinskas; Brenda Cobb; and many others. In 2005, Ken became certified as a natural health educator by Hippocrates Health Institute in West Palm Beach, Florida, and in 2006 was honored to work with Coretta Scott King, wife of the late Dr. Martin Luther King, Jr.
Currently Ken's focus is developing natural solutions for new severe threats to our health, such as bioweapons, nanotechnology, nuclear radiation, geoengineering pollutants, genetically modified foods and microorganisms, electromagnetic pollution, depleted food, and other issues. Ken's main web site is ww.freshandalive.com, and he has a private membership site with exclusive, cutting-edge information at www.freshandaliveclub.com.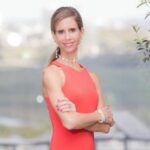 Sara Banta is a Stanford University Graduate with a Degree in Economics and Psychology, and a certified Natural Supplement Expert & Graduate of the Institute for Integrative Nutrition. Sara is the Founder of Accelerated Health Products and host of the health & wellness podcast, Accelerated Health Radio.