Discover the power of detoxing and gut health with Tim James, including energy and weight loss for those who have tried everything and much more.
Topics discussed in this episode:
The power of detoxing & gut health
Toxic food vs Food as medicine
Energy & weight loss for those who have tried everything
How to reduce pain & inflammation naturally
Clean, electrically charged water
Proper food combining for optimal digestion
Intermittent fasting for energy, mental clarity & weight loss
How to improve sleep naturally
Tim James is one of those guys that will leave you feeling younger and more energetic just by hearing him speak. His passion flows out of him like a fresh waterfall in a dry desert. He's turning 48 but feels like he's 18 (with more energy!) What's his secret? Tim's journey led him to a shocking discovery which helped his friend beat cancer and transform every area of his life. Feeling charged with a duty to help others he started sharing his knowledge with anyone that would listen. This led him to producing his own chemical free food products. 'Chemical Free Body' was born. His story will have you laughing, crying and gasping but most importantly he will give you the recipe to a longer, happier and healthier life.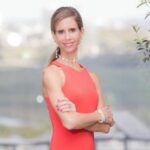 Sara Banta is a Stanford University Graduate with a Degree in Economics and Psychology, and a certified Natural Supplement Expert & Graduate of the Institute for Integrative Nutrition. Sara is the Founder of Accelerated Health Products and host of the health & wellness podcast, Accelerated Health Radio.