Topics Discussed in this Episode:
The Keto diet's effect on sex hormones
The role of oxytocin
How to enhance your sex life during perimenopause and menopause
The myths about sex for men and women
Dr. Anna Cabeca is an internationally-acclaimed menopause and sexual health expert, global speaker of women's health. She is Emory University-trained and triple board-certified in gynecology and ob, integrative medicine and anti-aging and regenerative medicine, and is the author of "The Hormone Fix," and Her new book, "Keto-Green 16".
Her areas of specialty include bio-identical hormone treatments and natural hormone-balancing strategies. She created the successful and popular alkaline superfoods drink Mighty Maca® PLUS, and a top-selling, rejuvenating feminine vulvar cream for women, Julva®.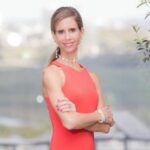 Sara Banta is a Stanford University Graduate with a Degree in Economics and Psychology, and a certified Natural Supplement Expert & Graduate of the Institute for Integrative Nutrition. Sara is the Founder of Accelerated Health Products and host of the health & wellness podcast, Accelerated Health Radio.