Have you ever wondered why stress makes you more susceptible to getting sick? Many viruses go into hiding or lay dormant in your body until your immune system is weakened, and then they show their ugly heads and take over your body. It is easier said than done right now to reduce your stress as the panic and anxiety are at an all time high.
Anxiety is now viral, too.
The grocery markets are the epitome of the immense fear, as the lines are out the doors and the shelves are empty. As a result of the heightened fear, everyone is on edge. We have never witnessed anything like this in the US.
So how do you get yourself out of the Fight or Flight state and reduce your stress?
Here are my Top Tips for Reducing Stress and Boosting Your Immune System:
MyVitalC: Not only does this Boost the Immune System, help suppress the cytokine storm that occurs with the current virus and causes it to take hold of the body, but it helps increase the quantity and quality of sleep. It reduces inflammation throughout the body that is brought on by stress as well.
Accelerated Scalar Copper™: Copper serves as an immunity builder by preventing and curing anemia, which enables your body to both defend and heal faster. It also acts as an antioxidant that supports immunity.
Accelerated Keto®™: It is known that viruses are more active in a glucose or carb-dependent body. When you are in Ketosis, the immune system is stronger, inflammation is reduced and the ketogenic state can suppress the viral activity. Accelerated Keto®™ makes switching to a low carb diet easy as you switch to fat burning within 30 minutes. Not only will this improve your immune system, but the synergistic herbs in the formula calm the mind and improve your mood as it increases the "happy hormones" in your body. Furthermore, it suppresses your appetite, making intermittent fasting much easier to do. It is proven that those with Heart conditions, Diabetes or Insulin Resistance or any other inflammatory disease are most at risk from mortality with the current virus. All of these conditions are reversed or improved when the body switches to a ketogenic state.
Many of my clients have tried the other Keto supplements on the market, including ones that I sold in the past. During this stressful time, a Ketogenic diet along with Accelerated Keto® improves immune system and helps calm anxiety and depression.
Here is a review of my Accelerated Keto®™ from one of those clients:
Within 24 hours, I had energy and clarity that was so much better, it's insane. The appetite and craving suppression is just a bonus but also great! I woke up the morning without my alarm and was immediately wide awake with energy.  I haven't felt that way IN MONTHS!! I also love the ease of taking pills and forgetting about it (instead of drinking a shake)"

– Erin B.
CBD is known for many benefits including reducing Anxiety, Stress, and Improving Sleep. What you may not realize is it has potential immune boosting properties as well.
AmpCoil: Not only has this PEMF machine created a brand new program specifically for the current virus that we are facing, but it has programs for Stress, Sleep and Relaxation.  
Acceleradine®: Iodine deficiency is the number one predictor of Depression and Brain Fog. It not only will help boost your Immune System and devitalize viruses and other foreign pathogens, but it will help detox your brain of fluoride and other toxins that cause Depression and Brain Fog.
Calm Spirit: This Chinese remedy helps calm and alleviate stress, anxiety, depression, and anger. It also improves insomnia and restlessness.​
True Calm: This herbal remedy provides support for coping with stress and fatigue while supporting a healthy nervous system. It gives you a sense of calmness and relaxation.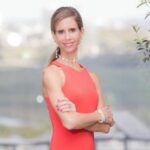 Sara Banta is a Stanford University Graduate with a Degree in Economics and Psychology, and a certified Natural Supplement Expert & Graduate of the Institute for Integrative Nutrition. Sara is the Founder of Accelerated Health Products and host of the health & wellness podcast, Accelerated Health Radio.