Meet Ole Dammegard: Truth Seeker, Code Breaker and Peacemaker
Ole Dammegard, awarded the Prague Peace Prize, and adopted by the Apache Nation, is an author, International speaker, former journalist, musician (2 solo albums), composer (TV, and a short film), artist, inventor and investigator, who has dedicated the last 35 years to researching many of the global conspiracies. Millions of viewers and listeners around the world have taken part of his interviews and presentations. His main focus has been to find out the truth about the assassinations of JFK, the Swedish Prime minister Olof Palme, Robert Kennedy, Martin Luther King, John Lennon and Lady Di, plus the terror attacks of 911, Norway, Oklahoma City and many, many more.
Ole has done some 500-1000 International interviews (with a total of several millions of views) and is now considered a leading expert on false flag operations and is believed to have managed to expose and stop several planned massacres. Ole has appeared as an International speaker in the USA, Mexico, UK, Germany, the Czech Republic, Belgium, Holland, Denmark, Norway, Estonia, Poland, Gibraltar, Spain and Sweden. He was chosen to represent the people of Europe when giving a JFK-memorial speech in Dealey Plaza, Dallas, Texas, on November 22, 2016, as well as being one of the speakers at the World Peace Day in Gibraltar.
Ole sits with Jason Goodman every Monday on his show Light on Conspiracies. He invited me to join them on the show last week and we discussed everything from Chem Trails, 5g and Radiation Detox, to reversing Type 2 Diabetes and boosting the Immune System, to overall gently Detoxing the body and rebuilding the Immune System. Enjoy!
More About Ole: Ole Dammegard was born in Denmark and raised in Sweden, grew up believing he lived in a free and democratic society. As he started to investigate the political assassinations of John F. Kennedy and Swedish Prime Minister Olof Palme, he noticed there were some very strange and glaring similarities in these two cases. Since that time, Ole has investigated many other political assassinations, deaths of musicians and false flag events, and has shown the common thread behind them all: the New World Order Agenda. Ole's aim through Light On Conspiracies is to spread this information and to promote a stance of "no-fear", of peace and recovery from the atrocities and trauma that we have been subjected to for so many years. We are many, they are SO few. Shine the light on these conspiracies, get involved and transcend this evil agenda so we can get on with this amazing and beautiful life.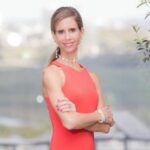 Sara Banta is a Stanford University Graduate with a Degree in Economics and Psychology, and a certified Natural Supplement Expert & Graduate of the Institute for Integrative Nutrition. Sara is the Founder of Accelerated Health Products and host of the health & wellness podcast, Accelerated Health Radio.