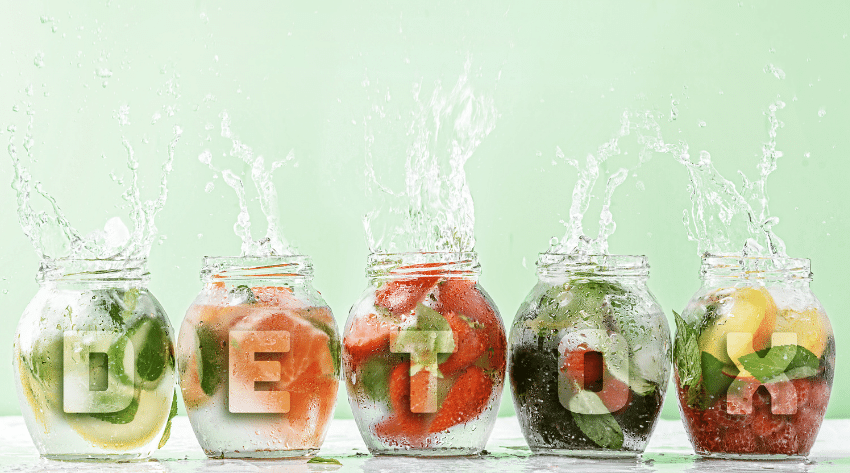 Fourth of July celebrations are filled with fireworks, picnics, hot dogs and hamburgers on the grill, and most likely some drinks, too! After celebrating our Nation's Birthday, you might be feeling a bit sluggish and bloated. Maybe the last thing on your mind would be starting a Summer Detox Program. But what if you could detox easily without the typical yucky detox symptoms?
Now is the Perfect Time to Get Rid of Bloat, Boost Your Immune System and Detox Seamlessly!
How? With my Gentle Detox Protocol & Detox Kit
My protocol turns On the Good Genes and turns Off the Bad Genes. It immediately balances blood sugar so your cravings for sugar, alcohol, and carbs are gone.
MegaPre™ reinforces the beneficial microbial changes created by MegaSporeBiotic™ to promote a strong and diverse microbiome.*
The bi-phasic life cycle of the Bacillus spores allows them to remain dormant in harsh environments until they reach more favorable environments like the human gastrointestinal tract. Once inside the large intestine, these dormant spores can change into their active, vegetative forms and begin colonizing in the gut. This unique probiotic blend aims to recondition the gut instead of reseeding with probiotic strains that cannot survive digestion or colonize the gut.
MegaSporeBiotic™ helps control the "bad" bacteria and grow the "good" bacteria. It has been shown to help with E. Coli, Salmonella, H. Pylori and more.
MegaMucosa™ includes: Immunoglobulins: ImmunoLin is a dairy-free immunoglobulin concentrate that supports healthy digestion, detoxification, and intestinal barrier function.
Amino Acids: There are four key amino acids that play an important role in the production of the intestinal mucosa: L-proline, L-serine, L-cysteine, and L-threonine. These four amino acids have been shown to support mucin production and maintain mucin synthesis in the colon, resulting in a thick and healthy mucosal barrier.
Citrus Polyphenols: MicrobiomeX® is a citrus extract with naturally occurring polyphenols that support digestive health and healthy gut barrier function. A clinical study using 500mg of citrus fruit extract found a significant increase in short-chain fatty acid (SCFA) composition, suggesting that citrus polyphenols may help modulate the microbial composition in the gut.
Together, these supplements detox your body comfortably and prepare it for the rebuilding process. The beauty of the my Detox Protocol is it's gentle, quick and helps bypass the yucky feeling you get from most detoxification programs. You feel amazing from Day One!
Stage One:
I recommend being in in this stage for at least one month in order for your body to be ready for Stage 2. (And, if you don't want to do Stage 2, you don't need to.) You incorporate the above 5 supplements daily in addition to the Keto Shake (optional but recommended), while following a Low Carb, Keto diet outlined here.
Stage One Directions:
Silver: Take 1/2-1 tbsp 4-7 times a day — That is where you see a different in circulation, a boost in Immune System, boost in Cellular Energy and Anti-Aging effects. It kills all known Viruses, Bacteria, Candida, Fungus, and Parasites in the Blood. You cannot overdose on it!
Keto and Oxylent: mix One Scoop of each with ice and water in a blender— tastes yummy! That is your first meal. Wait as long as you can to eat after that. This provides the needed electrolytes, vitamins, minerals, and amino acids, while putting you into "Fat-burning Mode" and killing your cravings and increasing your energy.  Without the Oxylent, you can become low in potassium and other electrolytes, as you lose water and fat weight while on KETO. This is imperative when you are on KETO. If you would rather take them separately, that's no problem!
MegaSporeBiotic:  Start with 1/2 capsule or 1 full capsule with food and slowly increase to 2 capsules per day using the following protocol.
If 1 capsule every other day causes side effects, try starting with 1/2 capsules or even 1/4 capsule in some cases. Possible side effects may include abdominal cramping, loose stools, and changes in bowel movements. Though these side effects may be uncomfortable, they are a sign that the product is working! Side effects should resolve within 2-3 days.
MegaPre: Start with ½ scoop daily for one week, then increase to 1 scoop daily with or without food, or as directed by your healthcare practitioner. Mix into 16 oz of cold water or liquid of your choice.
MegaPre™ Capsule Serving Instructions (Ages 2+): Start with 3 capsules daily with or without a meal for one week, then increase to 6 capsules daily with or without a meal as tolerated. Children under 2 years of age, please consult with your healthcare practitioner.
MegaMucosa: Take 1 scoop daily with or without food, or as directed by your healthcare practitioner. Mix into 16 oz of cold water or liquid of your choice.
Or instead of the Ultimate Flora Max probiotic use
Restore: Take 1 Tsp 3 times a day. It increases and strengthens the tight junction proteins in the gut lining, our frontline of defense against environmental factors in our food, water, and even air, thereby impacting the immune system, as much of the body's immune system is in the gut lining.
Detox Powder: 1-3 tsp in juice or water before bed. I mix with water, lemon or Apple Cider Vinegar, and stevia. This cuts the taste and tastes like lemonade or apple juice with no sugar. This soaks up all of the toxins from the day, helps with regularity and bloat, and starts cleaning out the system from years of build up.
All of the above products are available in the Keto Detox Kit.
Stage Two:
With the Liver Flush Kit , you are able to flush out HUNDREDS of LIVER STONES — and cleanse the liver so it can go back to doing its job of Metabolizing Fat and efficiently cleansing the body. It Up-Regulates the Metabolism, produces More Energy, gives you Clear Skin, and whitens your eyes! When you decide to do this, I will go over the instructions with you to make it easy!
Additionally I recommend to further compliment the Gentle Detox Kit or Keto Detox Kit:.
Save over 15% when you Bundle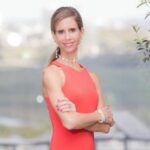 Sara Banta is a Stanford University Graduate with a Degree in Economics and Psychology, and a certified Natural Supplement Expert & Graduate of the Institute for Integrative Nutrition. Sara is the Founder of Accelerated Health Products and host of the health & wellness podcast, Accelerated Health Radio.