Today on Accelerated Health Radio, I had the pleasure of sitting with Rick Paddock: Board Certified Hypnotist, Hypnosis Trainer, Coach, Author, and Flipper. We talk about the mind-body connection and our health. We also discuss meditation, hypnosis, and other methods to change your habits, thinking and mentality.
Thanks for Listening!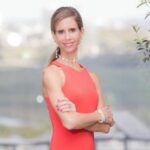 Sara Banta is a Stanford University Graduate with a Degree in Economics and Psychology, and a certified Natural Supplement Expert & Graduate of the Institute for Integrative Nutrition. Sara is the Founder of Accelerated Health Products and host of the health & wellness podcast, Accelerated Health Radio.