Discover how the Genius Insight App works, and can help supercharge your health using the benefits of biofeedback.
Topics discussed in this episode:
What is Quantum biofeedback?
How does the Genius Insight app work?
What feedback and imbalances will it pick up in the body?
What are the new features of the app?
Learn more about the Genius Insight App
Ryan Williams is a pioneer in the biofeedback industry. He created the world's first Voice Analysis App It took Ryan over 8 months of working with designers and engineers to create the first beta version. Since then, Ryan has gone on to produce over 30 customized app solutions based upon a principle of Interactive Biofeedback Apps. His flagship app is called The Genius Insight App.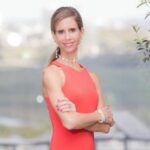 Sara Banta is a Stanford University Graduate with a Degree in Economics and Psychology, and a certified Natural Supplement Expert & Graduate of the Institute for Integrative Nutrition. Sara is the Founder of Accelerated Health Products and host of the health & wellness podcast, Accelerated Health Radio.