Topics covered in this episode:
The side effects of drug treatment for mental health
What is Neurofeedback
Causes of addiction
How Electrical Brain Stimulation works
Nexalin as a drug free treatment
Mark White is an experienced and well-respected international trainer and presenter on the subject of "Brain Based Health" and "Brain Based Recovery". He is a thought leader in the application of brain stimulation and its ability to address mental health and addiction issues in the United States. Mr. White has also appeared on several prominent news and media shows speaking on Nexalin Technology and electrical brain stimulation as a form of drug free treatment for various psychiatric disorders and addiction treatment. He now leads the outstanding growth and development that Nexalin Technology has experienced over the last 7+ years, and is instrumental in every aspect of the company including the development and understanding of Nexalin's future in Opiate addiction treatment community.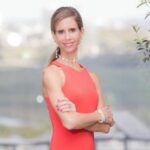 Sara Banta is a Stanford University Graduate with a Degree in Economics and Psychology, and a certified Natural Supplement Expert & Graduate of the Institute for Integrative Nutrition. Sara is the Founder of Accelerated Health Products and host of the health & wellness podcast, Accelerated Health Radio.