Join Sara to learn more about what is leaky gut and how to start the process of healing a leaky gut.
In this video, Sara discusses:
What is Leaky Gut
Diseases linked to Leaky Gut
Symptoms of Leaky Gut
How to Heal Leaky Gut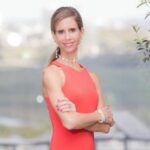 Sara Banta is a Stanford University Graduate with a Degree in Economics and Psychology, and a certified Natural Supplement Expert & Graduate of the Institute for Integrative Nutrition. Sara is the Founder of Accelerated Health Products and host of the health & wellness podcast, Accelerated Health Radio.