Topics discussed in this episode:
Benefits of collagen
Different types of collagen in the body
When do our bodies start losing collagen?
What makes a good collagen supplement?
About Carol Despeaux Fawcett
Carol Despeaux Fawcett has owned her own business in the health and wellness industry for over 20 years. She's worked with top doctors, health care practitioners, and longevity researchers in the fields of biofeedback and anti-aging supplements and is an expert on liquid collagen.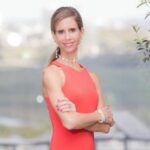 Sara Banta is a Stanford University Graduate with a Degree in Economics and Psychology, and a certified Natural Supplement Expert & Graduate of the Institute for Integrative Nutrition. Sara is the Founder of Accelerated Health Products and host of the health & wellness podcast, Accelerated Health Radio.