The Thyroid Fixer, Dr. Amie Hornaman, discusses insulin resistance and thyroid with Sara on Accelerated Health TV
Topics discussed in this episode:
How the thyroid affects female hormones
How insulin resistance affect your thyroid health
The Cause of PCOS
Dr. Amie Hornaman, a.k.a The Thyroid-Fixer, is a woman on a mission to optimize thyroid patients around the world and give them their lives back using her proprietary transformational program: The FIX Method. Dr. Amie is also the founder of the Institute for Thyroid and Hormone Optimization.
After her own experience of insufferable symptoms, misdiagnoses and improper treatment, Dr. Amie set out to help others who she knew were going through the same set of frustrations and who were on the same medical roller coaster.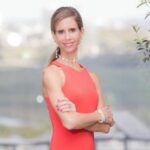 Sara Banta is a Stanford University Graduate with a Degree in Economics and Psychology, and a certified Natural Supplement Expert & Graduate of the Institute for Integrative Nutrition. Sara is the Founder of Accelerated Health Products and host of the health & wellness podcast, Accelerated Health Radio.