In this follow-up interview, Ken and Sara discuss:
Chemtrails – what are they?
Five G technology
What weakens the immune system
The character of viruses and bacteria
Diet & Detoxification
Consciousness creates reality
Scalar energy devices
Notice of liability inpowermovement.com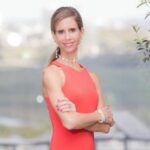 Sara Banta is a Stanford University Graduate with a Degree in Economics and Psychology, and a certified Natural Supplement Expert & Graduate of the Institute for Integrative Nutrition. Sara is the Founder of Accelerated Health Products and host of the health & wellness podcast, Accelerated Health Radio.