Dr. Anna is an internationally-acclaimed menopause and sexual health expert, global speaker and pioneering promoter of women's health. She is the author of "The Hormone Fix," and "Keto-Green 16". Check out her products here.
In this podcast Sara and Dr. Anna discuss:
Why it takes more than hormones to fix hormones
Why Oxytocin is more powerful than testosterone
The dangers of snacking
An Alkaline Lifestyle Diet
How to avoid "Keto Crazy" side effects
Carnivore vs. Green Keto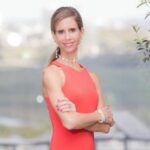 Sara Banta is a Stanford University Graduate with a Degree in Economics and Psychology, and a certified Natural Supplement Expert & Graduate of the Institute for Integrative Nutrition. Sara is the Founder of Accelerated Health Products and host of the health & wellness podcast, Accelerated Health Radio.