In this Accelerated Health Radio episode Craig Emmerich and Sara discuss:
Healing the body from Lyme through a Ketogenic and Carnivore diet
The difference between Keto and Carnivore, and are they for everyone
Is there a downside to vegetables, and more
Craig Emmerich has spent the last 15 plus years researching nutrition and working with thousands of clients along side his wife Maria Emmerich. He is an international best selling author of the "Keto: The Complete Guide" and "The Carnivore Cookbook".
He uses his knowledge of how our bodies work to help clients heal and lose weight, leveraging their biology to make it easy.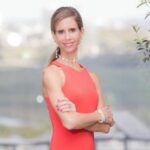 Sara Banta is a Stanford University Graduate with a Degree in Economics and Psychology, and a certified Natural Supplement Expert & Graduate of the Institute for Integrative Nutrition. Sara is the Founder of Accelerated Health Products and host of the health & wellness podcast, Accelerated Health Radio.