Topics discussed in this episode:
The new dynamic with modern relationships
How to bring men back to their male side and women back to their female side
How to improve bedroom time
How to improve communication to get what you want
Dr. John Gray is the author of the most well-known and trusted relationship book of all time, Men Are from Mars, Women Are from Venus. USA Today listed his book as one of the top 10 most influential books of the last quarter century. John helps men and women better understand and respect their differences in both personal and professional relationships. His approach combines specific communication techniques with healthy, nutritional choices that create the brain and body chemistry for lasting health, happiness and romance.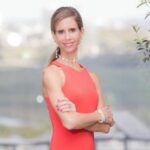 Sara Banta is a Stanford University Graduate with a Degree in Economics and Psychology, and a certified Natural Supplement Expert & Graduate of the Institute for Integrative Nutrition. Sara is the Founder of Accelerated Health Products and host of the health & wellness podcast, Accelerated Health Radio.