Topics covered in this video:
The science behind energetic medicine and its history
What is Scalar Frequency?
How Supplements have been enhanced with Scalar frequency and the benefits
What devices can Increase your Vibration?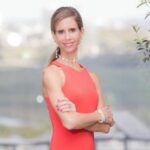 Sara Banta is a Stanford University Graduate with a Degree in Economics and Psychology, and a certified Natural Supplement Expert & Graduate of the Institute for Integrative Nutrition. Sara is the Founder of Accelerated Health Products and host of the health & wellness podcast, Accelerated Health Radio.