Learn about the benefits of Intermittent Fasting and more with Sara and Cynthia Thurlow, Nurse Practitioner, International Speaker, CEO & Founder of the Everyday Wellness Project.
Topics discussed in this episode:
Benefits of Intermittent Fasting
How to find the right way to fast for you
How to adjust our diet and fasting according to your genetic blueprint
Cynthia Thurlow is a nurse practitioner, CEO and founder of the Everyday Wellness Project, and international speaker, with over 10 million views for her second TEDx talk (Intermittent Fasting: Transformational Technique). With over 20 years experience in health and wellness, Cynthia is a globally recognized expert in intermittent fasting and nutritional health, and has been featured on ABC, FOX5, KTLA, CW, Medium, Entrepreneur, and The Megyn Kelly Show. Cynthia developed this Intermittent Fasting plan after entering her forties and experiencing a health breakdown. Intermittent fasting didn't just help her lose weight; she had more energy, fewer cravings, and lower blood glucose levels. Cynthia has now worked with thousands of women in her private practice to make her unique program of intermittent fasting work for them, too. With meal plans and 50 recipes, along with advice for supercharging your fast, this plan will transform your life, slow down the aging process, and help you reclaim your health and well-being.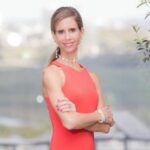 Sara Banta is a Stanford University Graduate with a Degree in Economics and Psychology, and a certified Natural Supplement Expert & Graduate of the Institute for Integrative Nutrition. Sara is the Founder of Accelerated Health Products and host of the health & wellness podcast, Accelerated Health Radio.