Topics discussed in this video:
How to be Conscious with money and time
What's a "money vibe" and how it impacts people's financial life
What I'm currently excited about regarding money-vibe work
Jackie Woodside is a bestselling author, TEDx speaker, expert guest on television and radio, coach and trainer. She has authored three best-selling books, including Money Vibe: Your Financial Freedom Formula Whether You Have Money or Not. She is also the founder of the Curriculum for Conscious Living and the Conscious Living Summit, and trains coaches around the world to deliver this life changing work. Jackie is a certified professional coach and licensed psychotherapist with 30 years' experience in both fields.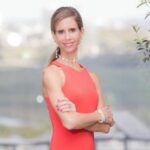 Sara Banta is a Stanford University Graduate with a Degree in Economics and Psychology, and a certified Natural Supplement Expert & Graduate of the Institute for Integrative Nutrition. Sara is the Founder of Accelerated Health Products and host of the health & wellness podcast, Accelerated Health Radio.