His practice, Middle Path Medicine, was founded in 2008.
In this follow-up interview with Dr. Gary, we discuss:
How toxic are we?
Where do these toxins come from?
Symptoms of toxicity
Why we need to detox
Why toxins make us fat
The Three phases of detox
Side effects of detoxification
Who shouldn't detox
and more!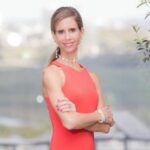 Sara Banta is a Stanford University Graduate with a Degree in Economics and Psychology, and a certified Natural Supplement Expert & Graduate of the Institute for Integrative Nutrition. Sara is the Founder of Accelerated Health Products and host of the health & wellness podcast, Accelerated Health Radio.