Listen in on Sara's Health talk as she discusses sugar cravings and how to manage them.
In this video, Sara discusses:
The Relationship between sugar and dopamine and the THREE pathways to the brain reinforcing our cravings for sugar
Hidden sugars and artificial sweeteners
How to Curb Your Sugar Cravings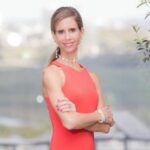 Sara Banta is a Stanford University Graduate with a Degree in Economics and Psychology, and a certified Natural Supplement Expert & Graduate of the Institute for Integrative Nutrition. Sara is the Founder of Accelerated Health Products and host of the health & wellness podcast, Accelerated Health Radio.