Topics discussed in this video:
The benefits and risks with plant medicine
Jonathan's journey with plant medicine
What his treatment involved
Who it's appropriate for
Jonathan de Potter is the Founder and CEO of Behold Retreats. He advocates for elevating consciousness and working on ourselves as the most meaningful way to improve the world. As a thought-leader in plant medicine, his priority is to guide others to maximize the benefits, and to raise education and awareness on the subject.
Behold Retreats facilitate journeys for leaders, executives, and entrepreneurs to rapidly accelerate personal growth, discover deeper purposes, and to sustain the transformational benefits of plant medicine like ayahuasca, psilocybin, and San Pedro.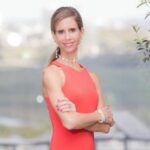 Sara Banta is a Stanford University Graduate with a Degree in Economics and Psychology, and a certified Natural Supplement Expert & Graduate of the Institute for Integrative Nutrition. Sara is the Founder of Accelerated Health Products and host of the health & wellness podcast, Accelerated Health Radio.