Post updated 6/28/17 with new Before and After photos!
"After having my daughter almost 2 years ago, I have struggled with weight gain, chronic fatigue, and body image issues. I tried EVERYTHING including almost every thermogenic on the market. Nothing worked. Not even large amounts of caffeine. So as a result I became even more discourage and depressed, my eating habits got worse.
And then a friend of mine encouraged me to try the Accelerated Silver®. I went on Sara's website to look into it and saw what other products she had. The Detox Kit caught my eye especially. I had years worth of repercussions from bad habits that I wanted to rid my body of.
I ordered the Accelerated Bundle with the silver, gold, and platinum and the Detox Kit. Within the first week I started to feel amazing! I started to lose weight, my skin started clearing up, and my nails even started to look better!
Sara suggested Keto to help with weight loss and fatigue. I bought that as well and have been using all three products for 2 months. I haven't felt this good in years! I actually have energy to play with my daughter and to workout; my appetite has been reduced to probably 1/4 of what it used to be; and I have lost almost 20 lbs! My mood is greatly improved, I sleep better at night, and that fog of depression is gone.
I won't ever go a day without my Keto or Silver! I just ordered the Liver Flush Kit so that I can continue to improve on my successful journey towards health. I am looking forward to using it and can't wait to see what my future holds!"
— Alissa from Texas
*Please Note: Individual Results May Vary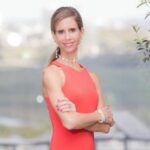 Sara Banta is a Stanford University Graduate with a Degree in Economics and Psychology, and a certified Natural Supplement Expert & Graduate of the Institute for Integrative Nutrition. Sara is the Founder of Accelerated Health Products and host of the health & wellness podcast, Accelerated Health Radio.