Maria Emmerich was the first female pioneer in the Keto world and now the Carnivore. In fact a lot of the same health issues she overcame with keto and carnivore are the same ones that I had. She suffered from IBS, PCOS, Acid Reflux and obesity.
Maria Emmerich is a nutritionist who specializes in the ketogenic diet and exercise physiology. She struggled with her health and weight throughout childhood which led her to become such a passionate nutrition expert. Her expertise has sent her around the World speaking about ketogenic diets.
She is also an International Best Selling author of several books including "Quick and Easy Ketogenic Cooking" and "The 30 Day Ketogenic Cleanse". She has authored 12 books including several cookbooks and 3 nutritional guide books including the best-selling book "Keto" and now the Carnivore cookbook! You can learn more on her website: MariaMindBodyHealth.com
In this week's AHR episode, we discuss the right amount of fat, protein and carbs to eat to lose weight and to overcome chronic health issues, as well as how to transition from the Standard American Diet to Keto and to Carnivore. Her flexible approach makes it doable! You can watch her on YouTube Here.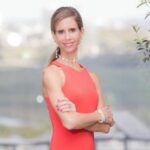 Sara Banta is a Stanford University Graduate with a Degree in Economics and Psychology, and a certified Natural Supplement Expert & Graduate of the Institute for Integrative Nutrition. Sara is the Founder of Accelerated Health Products and host of the health & wellness podcast, Accelerated Health Radio.