Sara discusses with Tracy Carmack, Southwest Regional Manager of Microbiome Labs, what is leaky gut, how to effectively heal from leaky gut, and more.
Topics discussed in this episode:
What is Leaky Gut
Where do most probiotics go wrong?
How to effectively heal Leaky Gut
Tracy Carmack is the Southwest Regional Manager of Microbiome Labs. Microbiome Labs was founded by Kiran Krishnan and Tom Bayne, DC. They lead the way with research that sent all other probiotics back to the drawing board. In 2020 they were acquired by Novozymes in Denmark. Today they have 30 representatives, 25 products, a BiomeFX Whole Genomics Sequence Test, and more products on the way.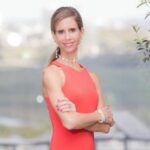 Sara Banta is a Stanford University Graduate with a Degree in Economics and Psychology, and a certified Natural Supplement Expert & Graduate of the Institute for Integrative Nutrition. Sara is the Founder of Accelerated Health Products and host of the health & wellness podcast, Accelerated Health Radio.