Discover the amazing benefits of Quinton Isotonic Seawater and Hydrogen Water with water scientist Robert Slovak.
Topics discussed in this episode:
Robert's discovery of Quinton Marine Plasma
The intrinsic benefits of Seawater
The difference between Hyptertonic and Isotonic Quinton
Other technological breakthroughs with water
Recommended products: QuintEssential 0.9, QuintEssential 3.3, Active H2 ULTRA Molecular Hydrogen
Robert Slovak is a degree qualified mechanical, aeronautical, and astronautical engineer best known for co-founding Water Factory Systems in the early 1970s. He and his brother were among the early developers of Reverse Osmosis (RO) technology and its many applications. Their successful innovations encompassed home and office Reverse Osmosis drinking water systems, bottled water production, laboratory purification, hemodialysis, seawater desalination, microchip production, bottled water production, water vending, spot-free vehicle washing, and scores more. As a result of the rapid growth of RO applications, Robert's ongoing seminars, and a best-selling industry book on the subject of point of use RO, he became a well-known figure in the water industry.
In 2004, while in a remote location of Brazil, Robert became seriously ill and was introduced to an obscure 1897 medical discovery known as Original Quinton Marine Plasma.
For the past nine years, Robert's focus has been on bringing a new nutraceutical breakthrough called "Molecular Hydrogen" (H2) to medical professionals and health-minded consumers. With more than 800 worldwide health studies on the subject, physicians, researchers, and clinicians have been proclaiming H2 as the most unique and versatile antioxidant and signaling molecule. In 2010, Robert co-developed a practical way for everyone to benefit from this discovery by creating the first reactive hydrogen tablet that infuses water with a supersaturated concentration of H2 gas. This proven nutraceutical is now in its 9th year of distribution in both professional medical and consumer markets.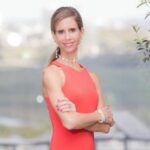 Sara Banta is a Stanford University Graduate with a Degree in Economics and Psychology, and a certified Natural Supplement Expert & Graduate of the Institute for Integrative Nutrition. Sara is the Founder of Accelerated Health Products and host of the health & wellness podcast, Accelerated Health Radio.