Sara covers improving immunity through nutrition and an anti-inflammatory diet with Teri Cochrane, founder of the Global Sustainable Health Institute®.
Topics discussed in this episode:
Increase Immune function through anti-inflammatory diet and targeted nutrition
The role of Insulin with most disease
Mycotoxins and their impact on your health
Teri Cochrane is the founder of the Global Sustainable Health Institute® and an international thought leader in longevity. Through her decades of clinical work, Teri has developed The Cochrane Method®, a future-facing, multisystem health and longevity model. This model examines the intersection of genetic expression due to pathogenic and environmental causes, energy, and her clients' unique personal blueprint. Teri specializes in solutions to complex health conditions and serves world class athletes. She is the author of the Amazon best-selling book, The Wildatarian Diet: Living As Nature Intended.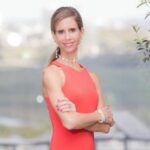 Sara Banta is a Stanford University Graduate with a Degree in Economics and Psychology, and a certified Natural Supplement Expert & Graduate of the Institute for Integrative Nutrition. Sara is the Founder of Accelerated Health Products and host of the health & wellness podcast, Accelerated Health Radio.