Topics discussed in this video:
Keto, Paleo, low carb and ancestral diets
Fat loss, weight loss and body recomposition
Optimizing performance, health and longevity
Is Protein going to shorten your life?
Do animal products cause cancer and heart disease?
Will grazing animals destroy the planet?
Importance of electrolytes
And more!
Robb Wolf, is a former research biochemist and 2X New York Times/Wall Street Journal Best-selling author of The Paleo Solution and Wired To Eat. He and co-author Diana Rodgers recently released their book, Sacred Cow, which explains why well-raised meat is good for us and good for the planet. Robb has transformed the lives of hundreds of thousands of people around the world via his top-ranked iTunes podcast, books and seminars. He's known for his direct approach and ability to distill and synthesize information to make the complicated stuff easier to understand.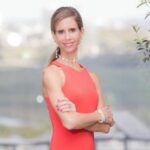 Sara Banta is a Stanford University Graduate with a Degree in Economics and Psychology, and a certified Natural Supplement Expert & Graduate of the Institute for Integrative Nutrition. Sara is the Founder of Accelerated Health Products and host of the health & wellness podcast, Accelerated Health Radio.