Sara discusses the triggers, symptoms and natural remedies to heal bad gut bacteria.
In this video, Sara discusses:
The four healthy foods that are causing your disease and gut issues
How to Heal the Gut
Supplements to Help Heal and Fight Gut Pathogens
The Liver Cleanse steps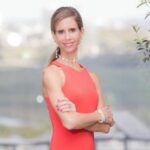 Sara Banta is a Stanford University Graduate with a Degree in Economics and Psychology, and a certified Natural Supplement Expert & Graduate of the Institute for Integrative Nutrition. Sara is the Founder of Accelerated Health Products and host of the health & wellness podcast, Accelerated Health Radio.