Topics discussed in this episode:
The impact of thyroid health on mental health
How to gain confidence and a growth mindset
The Physical-Mental-Spiritual Connection
Elle Russ is a bestselling author, TV/Film writer, public speaker, and seasoned coach. She is the author of Confident As Fu*k and The Paleo Thyroid Solution – a book which has helped thousands of people around the world reclaim their health. She is also the screenwriter of the award winning documentary Headhunt Revisited. Elle is the host of two shows: Mark Sisson's popular Primal Blueprint Podcast (over 18 million downloads) & co-host of Kick Ass Life Podcast.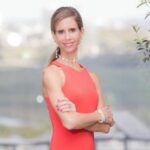 Sara Banta is a Stanford University Graduate with a Degree in Economics and Psychology, and a certified Natural Supplement Expert & Graduate of the Institute for Integrative Nutrition. Sara is the Founder of Accelerated Health Products and host of the health & wellness podcast, Accelerated Health Radio.