Tune in to discuss law of attraction with Melissa Kirk and Sara, including the importance of mindset, what is Human Design, and more.
Topics discussed in this episode:
Law of Attraction
The importance of mindset
What is Human Design
Use of astrology and scientific hand analysis
People hire Melissa Kirk, to get the results they have sought after, explore her out-of-the-box ideas, use her expertise to find and align with their passion and purpose, shift their mindset to be empowered and create the lifestyle they desire. She helps them find and purchase their dream home, attract the clients they want to work with, improve their relationships, systemize and grow their business, and improve their health. She helps them to get to the root of the issues going on in their lives and turn things around to match their dreams, goals, and aspirations!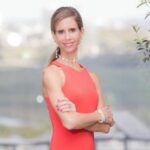 Sara Banta is a Stanford University Graduate with a Degree in Economics and Psychology, and a certified Natural Supplement Expert & Graduate of the Institute for Integrative Nutrition. Sara is the Founder of Accelerated Health Products and host of the health & wellness podcast, Accelerated Health Radio.