Topics discussed in this episode:
Jimmy's weight loss journey
The connection between emotional trauma and food
How to heal physically and emotionally
Jimmy Moore is an internationally bestselling author, podcaster, and inspiring speaker. He catapulted onto the health scene in 2004 after a phenomenal 180-pound weight loss enabled him to come off prescription drugs for high cholesterol, high blood pressure, and respiratory problems. He writes his uber-popular blog Livin' La Vida Low-Carb and the host of the longest-running and top-ranked health podcast, The Livin' La Vida Low-Carb Show, as well as Keto Talk with Jimmy Moore & Dr. Will Cole.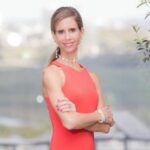 Sara Banta is a Stanford University Graduate with a Degree in Economics and Psychology, and a certified Natural Supplement Expert & Graduate of the Institute for Integrative Nutrition. Sara is the Founder of Accelerated Health Products and host of the health & wellness podcast, Accelerated Health Radio.