Thyroid Expert Dr. Amie Hornaman and Sara discuss how to fix your thyroid including what thyroid labs you should get, how weight loss is tied to the thyroid, and more.
Topics discussed in this episode:
What thyroid labs should you get?
How is weight loss tied to the thyroid?
Why diagnosing/treating thyroid patients on TSH alone is a disservice?
What does it mean to be OPTIMAL and not just "normal"?
How do environmental toxins play a role in thyroid optimization?
After her own experience of insufferable symptoms, misdiagnoses and improper treatment, Dr. Amie set out to help others who she KNEW were going through the same set of frustrations and who were on the same medical roller coaster.
She grabs your hand, gives you answers about your health that no one has told you and gives you the actual tools and personalized treatment to fix you. What makes her program unique is the extra support and accessibility that you can't find anywhere else. That's the transformational journey. With a focus on optimizing thyroid and hormone function and thus optimizing her patients, Dr. Amie looks at you as a unique individual and not JUST a lab value. She believes you deserve to get your life back!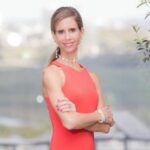 Sara Banta is a Stanford University Graduate with a Degree in Economics and Psychology, and a certified Natural Supplement Expert & Graduate of the Institute for Integrative Nutrition. Sara is the Founder of Accelerated Health Products and host of the health & wellness podcast, Accelerated Health Radio.