Chiropractor and President of Clear Mind Center, Dr. Jon Harmon, discusses frequency and energy healing with Sara on Accelerated Health TV.
Topics discussed in this episode:
Frequency and Energy Healing
Light and Healing
Lifewave stem cell activation patches and how they work
Dr Jon Harmon has a doctor chiropractic degree from the Los Angeles College of chiropractic in 1989, is board certified in quantitative EEG and neurofeedback, and the president and founder of Clear Mind Center of Idaho. He is also an executive Director of Lifewave.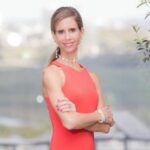 Sara Banta is a Stanford University Graduate with a Degree in Economics and Psychology, and a certified Natural Supplement Expert & Graduate of the Institute for Integrative Nutrition. Sara is the Founder of Accelerated Health Products and host of the health & wellness podcast, Accelerated Health Radio.