In this video, Sara discusses:
What is TSH?
What are the correct levels for blood tests?
Signs of Thyroid Disease
What Is Thyroiditis?
How Do Thyroid Medications Work?
How Does Your Liver Affect Your Thyroid and Metabolism?
Can you do keto when you have thyroid disease?
How does keto help thyroid function?
How does fasting affect your thyroid?
Can staying in ketosis too long hurt the thyroid?
Tips to heal your thyroid and metabolism naturally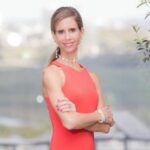 Sara Banta is a Stanford University Graduate with a Degree in Economics and Psychology, and a certified Natural Supplement Expert & Graduate of the Institute for Integrative Nutrition. Sara is the Founder of Accelerated Health Products and host of the health & wellness podcast, Accelerated Health Radio.