Topics discussed in this video:
The benefits of fasting
The different effects of fasting in women vs men
Different ways to fast for your personal health goals
Dr. Mindy Pelz, D.C is a best selling author, keynote speaker, nutrition and functional medicine expert who has spent over two decades helping thousands of people successfully reclaim their health. A recognized leader in the alternative health field and a pioneer in the fasting movement, Mindy's popular YouTube channel combines the latest science with practical lifestyle tools every person can use to reset their health. She is the host of one of the leading science podcasts, The Resetter Podcast, and the author of three best-selling books: The Menopause Reset, The Reset Factor, and The Reset Kitchen.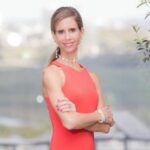 Sara Banta is a Stanford University Graduate with a Degree in Economics and Psychology, and a certified Natural Supplement Expert & Graduate of the Institute for Integrative Nutrition. Sara is the Founder of Accelerated Health Products and host of the health & wellness podcast, Accelerated Health Radio.