Want to know how to improve your thyroid health? Dr. Rebecca Warren takes a unique approach, doing wonders for clients across the US.
Topics discussed in this episode:
What Does the thyroid do
The importance of each thyroid hormone and the complexities involved
Does keto slow down your thyroid
How can fasting affect your thyroid and metabolism
Dr. Warren received her Doctor of Chiropractic from Life University in Marietta, GA. Through constant research, formal training, and personal experience, she has become a leading expert on a wide variety of hormone disorders.
She has spent the last 14 years not only reclaiming her own health, but also coaching others across the US that have had their thyroid removed or have been diagnosed with a thyroid condition, achieve optimal health and go from victim to victor.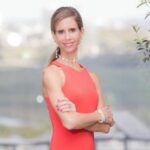 Sara Banta is a Stanford University Graduate with a Degree in Economics and Psychology, and a certified Natural Supplement Expert & Graduate of the Institute for Integrative Nutrition. Sara is the Founder of Accelerated Health Products and host of the health & wellness podcast, Accelerated Health Radio.