Sara talks about fitness with The Pipeman aka Dean K. Piper on The Adventures of Pipeman.
Topics discussed in this episode:
Doing exercise that you enjoy
Bone density benefits
Different types of exercise
The Adventures of Pipeman is hosted by Dean K. Piper, CST aka "The Pipeman" who has been said to be hybrid of Tony Robbins, Batman, and Howard Stern. The Adventures of Pipeman has received many awards, media features, and has been ranked for multiple categories as one of the Top 6 Live Radio Shows & Podcasts in the world.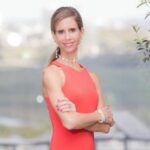 Sara Banta is a Stanford University Graduate with a Degree in Economics and Psychology, and a certified Natural Supplement Expert & Graduate of the Institute for Integrative Nutrition. Sara is the Founder of Accelerated Health Products and host of the health & wellness podcast, Accelerated Health Radio.