Any way you slice it, the holidays can be tough when it comes to sticking with healthy eating. So how do you enjoy Thanksgiving (and Christmas and New Years) and still stay on track?
The first step is preparing ahead of time with a game plan…
Here Are My 6 Tips for a Healthier Thanksgiving:
1. On Thursday morning, have your Accelerated Keto®! This will kill your cravings for sugar and carbs, stabilize your blood sugar, and allow you to Intermittent fast with ease (meaning you possibly won't eat until the Thanksgiving meal or at least till later in the day). An added bonus — It will calm your nerves and stress due to the possible family stress and commotion!
2. Go for a walk or do your usual workout in the morning hours to get the blood moving and clear your head. This will also help you make better decisions when you eat.
3. If you need a snack before your main Thanksgiving meal, have 1/4 cup of macadamia nuts or Pili Nuts! They will really hold you over until mealtime.
4. When you eat your Thanksgiving meal, start with your fatty dark meat and skin, and your veggies. If you do this, you will be surprised how little you'll want the stuffing and mashed potatoes after your body gets the protein and fat it's really craving.
5. Take 1 tbsp of Accelerated Cellular Detox Powder before bed. It will help soak up the alcohol and prevent the next morning's hangover, in addition to settling your tummy after the rich meal.
6. Most importantly, ENJOY your family and friends and truly feel the warmth and LOVE that is put into the meal. Eating with a "feeling of guilt" will pack on the pounds more so than the calories!
Bonus Tip:
The next morning, have your Accelerated Keto® to put you right back into Ketosis and start the fat burning again!
But what if you still want to indulge a little more over the Holidays? Here are some supplements that will let you get away with some bigger cheats this Thursday…
Use these supplements to feel your best Thursday & Friday:
Ola Loa: This will immediately Rehydrate you the day after, and boost the Immune System. An easy, tasty way to get the basic Vitamins, Minerals and Electrolytes into you and will help you bounce back on Friday!
ION* Gut Health (formerly RESTORE): 80 percent of your Immune System is in the Gut. It is a liquid that tastes like water is an easy way to safeguard your GUT from the rich foods you take in on Thanksgiving. Great for kids and adults! 
Accelerated Cellular Detox Powder: It works great for Hangovers and Food Poisoning, as well as just making you feel good. Furthermore, it will work in conjunction with any detox program you do, making it more effective. Many people notice an improvement in Regularity, Bloating, Sleep, and Weight Loss.
Accelerated Keto®: Kills Sugar Cravings WITHIN 30 MINUTES, giving you and your kids their Physical and Mental Energy back. It helps the cravings go away so you are back on track on Friday.
Accelerated Scalar Silver:  This will boost your immune system and keep you healthy as you may have been exposed to cold and flu viruses from your loved ones!  This devitalizes all foreign pathogens.
Acceleradine Iodine.  This will not only improve your thyroid health and metabolism to burn those extra calories, but it will keep you mentally and physically energetic and improve your immune system.  96% of the US is iodine deficient!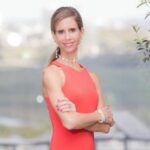 Sara Banta is a Stanford University Graduate with a Degree in Economics and Psychology, and a certified Natural Supplement Expert & Graduate of the Institute for Integrative Nutrition. Sara is the Founder of Accelerated Health Products and host of the health & wellness podcast, Accelerated Health Radio.