Topics discussed in this episode:
What has been the biggest revelation on this journey of gaining weight
Has it been easier or more difficult than the first time?
How this has affected his family relationships
Has his body's metabolism or hormones shifted quicker in a negative way than when he was younger?
How is his mental health
Drew Manning is the NY Times Best Selling Author of the book, Fit2Fat2Fit and is best known for his Fit2Fat2Fit.com experiment that went viral online. He's been featured on shows like Dr. Oz, Good Morning America, The View and many more. His experiment has become a hit TV show, called Fit to Fat to Fit. His new book Complete Keto is available now! He has been on his new journey of getting fat again!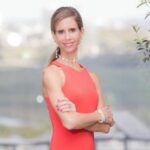 Sara Banta is a Stanford University Graduate with a Degree in Economics and Psychology, and a certified Natural Supplement Expert & Graduate of the Institute for Integrative Nutrition. Sara is the Founder of Accelerated Health Products and host of the health & wellness podcast, Accelerated Health Radio.