I had the pleasure and honor to sit down with Loren Cellentani, a Women's Holistic Health Coach, to discuss how to accelerate your health from a multi prong approach. We talked about how I went from perfectionist to holistic health guru as well as my miraculous family's healing stories from Leukemia, allergies, anxiety, low energy, and more! This episode is a WEALTH of information about Keto diets, my top supplement and healing regimen that gets my clients feeling better in as little as one day. Loren and I also cover many other holistic health topics that are near and dear to both of our hearts such as Pineal gland health, the Mind & Body connection, 5g network and much more.
More About Loren: As a Women's Holistic Health Coach, Loren Cellentani teaches how to connect to your inner guidance system through focusing on your health and wellness. Let go of the fitness and diet plans that don't work and aren't fun to find your own wellness flow. Through coaching and her podcast, you'll learn ways to uncover your core beliefs of self worth, inner talk and subconscious programming to become your own master coach. Discover how your emotions and body's responses are telling you what you need. Interested in learning more health and wellness from a spiritual and emotional perspective? Visit LorenCellentani.com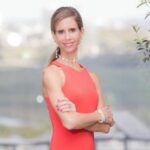 Sara Banta is a Stanford University Graduate with a Degree in Economics and Psychology, and a certified Natural Supplement Expert & Graduate of the Institute for Integrative Nutrition. Sara is the Founder of Accelerated Health Products and host of the health & wellness podcast, Accelerated Health Radio.