Topics covered in this episode:
How conventional cattle are raised
How regenerative agriculture works
Benefits to the environment and the quality of meat from regenerative agriculture
The myths behind the economic and climate effects of eating meat
Eric is a cattle rancher, a registered Professional Mechanical Engineer, Co-Founder of REP Provisions, and an educator on the topic of regenerative agriculture. His unique insights show why cattle can be an intricate and necessary part of our grassland ecosystems and how the improper management of cattle can lead to environmental degradation. Eric owns the Double P Ranch in Mounds, Oklahoma where they produce grass-fed beef and pastured pork. He operates his ranch as a Savory Global Business Hub to provide restoration grazing education and guidance for other local ranchers in the methods of holistic management to create the conditions that lead to the regeneration of our native grasslands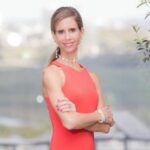 Sara Banta is a Stanford University Graduate with a Degree in Economics and Psychology, and a certified Natural Supplement Expert & Graduate of the Institute for Integrative Nutrition. Sara is the Founder of Accelerated Health Products and host of the health & wellness podcast, Accelerated Health Radio.