As a Board Certified Hypnotist, Mind Coach, and Author, Rick Paddock is passionate about helping his clients live a life full of joy, love and fulfillment. He is the author and producer of many successful personal improvement products enjoyed by thousands around the world, including three books, and over fifty audio & video programs. He is a sought-after speaker, and has presented at Hypnothoughts Live, the 2018 Virtual Hypnosis Convention and HypnoBizNY. He is also the host and producer of the Mind Flipping podcast, in which he interviews world-class experts in hypnosis, NLP, meditation, neuroscience, and coaching.
I had the pleasure of sitting with Rick and discussing the importance of optimal physical health to improve mental health and tap into the expansive powers of the mind. Enjoy!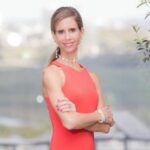 Sara Banta is a Stanford University Graduate with a Degree in Economics and Psychology, and a certified Natural Supplement Expert & Graduate of the Institute for Integrative Nutrition. Sara is the Founder of Accelerated Health Products and host of the health & wellness podcast, Accelerated Health Radio.