Elliot Overton, nutritional therapist and functional medicine practitioner, discusses the truth about oxalates.
Topics discussed in this episode:
What are Oxalates
What Foods are they found in
What are symptoms to look for
How to Detox from Oxalates
What is Oxalate Dumping
Elliot is a nutritional therapist and functional medicine practitioner based in France. He runs a private nutritional practice called EONutrition and consults with people virtually from around the globe.
Elliot has a keen interest in learning about the potential toxic effects of plant food overconsumption, with a particular focus on dietary oxalate and its role in chronic health conditions. He utilizes an animal-based nutritional approach in clinical practice and attempts to use as many tools as possible to guide people back to health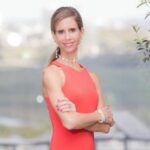 Sara Banta is a Stanford University Graduate with a Degree in Economics and Psychology, and a certified Natural Supplement Expert & Graduate of the Institute for Integrative Nutrition. Sara is the Founder of Accelerated Health Products and host of the health & wellness podcast, Accelerated Health Radio.