Tanya Dyer, Esq. is founder of a High – Conflict Divorce Law Firm in 2001. After 2 decades, she discovered why marriages struggle & how to recover. She then founded The Art of Self Rescue to help High Achievers transform a stressed marriage, by saving YOU first.
We discuss how four lies and one truth transform everything.
The 4 Lies are foundational about Money, Weight Loss, Work/Life Balance and Relationships. These all lead to the ONE THING.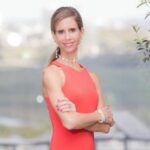 Sara Banta is a Stanford University Graduate with a Degree in Economics and Psychology, and a certified Natural Supplement Expert & Graduate of the Institute for Integrative Nutrition. Sara is the Founder of Accelerated Health Products and host of the health & wellness podcast, Accelerated Health Radio.