In this video, I discuss the how to reverse diabetes.
In this video, Sara discusses:
Type 1
Type 2
Type 1.5
Double Diabetes
MODY
Type 3
My Tools for Reversing Diabetes:
Ascent Diet Cleanse
Accelerated Keto
Acceleradine
Accelerated Ancient Salt
Low Carb Diet
Fasting
Sleep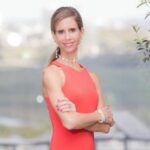 Sara Banta is a Stanford University Graduate with a Degree in Economics and Psychology, and a certified Natural Supplement Expert & Graduate of the Institute for Integrative Nutrition. Sara is the Founder of Accelerated Health Products and host of the health & wellness podcast, Accelerated Health Radio.