Marlon Campbell On Anxiety, Depression & Suicide, and the Truth Behind the Coronavirus
He is now working with The Political Relief Organization to share Fact-based news including the truth behind the Coronavirus.
Thanks for Listening!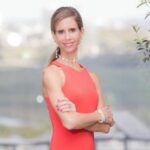 Sara Banta is a Stanford University Graduate with a Degree in Economics and Psychology, and a certified Natural Supplement Expert & Graduate of the Institute for Integrative Nutrition. Sara is the Founder of Accelerated Health Products and host of the health & wellness podcast, Accelerated Health Radio.