Destiny Owen a Certified Master Trainer, Nutritional Specialist, Exercise Therapy Specialist, and expert yoga instructor. Joe Reynolds is a functional medicine specialist, biological researcher and health mentor. Together Joe and Destiny combine their expertise in biology, anatomy, and physiology to successfully coach and empower their clients to take their health back!
In this episode of Accelerated Health Radio, Sara welcomes the Cure In 4 duo back on the show to discuss:
Destiny's journey with addiction
Side effects of addiction
Supplements and tools to overcome addiction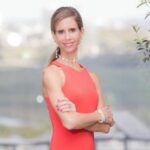 Sara Banta is a Stanford University Graduate with a Degree in Economics and Psychology, and a certified Natural Supplement Expert & Graduate of the Institute for Integrative Nutrition. Sara is the Founder of Accelerated Health Products and host of the health & wellness podcast, Accelerated Health Radio.